Whenever I eat an apple around co-workers, I feel so bad because it's so loud. In my head I always say, "Don't worry guys, we'll get through this." And it pains me to know, that they'll never know how caring I am, because my loud crunching offsets my carefulness. 
A Letter To My Future Self
Hey you! It's me. This is weird, right? It just seems like everyone's writing these letters and I wanted to jump on the bandwagon. That's so like us, getting into a trend way too late. But, anyways, just wanted to tell Eliza of the future to never write a letter to herself again. I know you're just bored right now and that's why you're doing it, but next time use this boredom time for something...
There are certain things people should just know. For example, the other day I was riding the subway and there was this woman who, rather than using the pole to hold, like it was intended for, she was holding on with her butt crack. Completely leaning up against the pole with her butt. And I don't think that there is a polite way of saying, hey that's not for your butt crack. But, maybe she just...
If I were a genie in a bottle, the first thing I would do is force someone to wish that I wouldn't be a genie anymore, so that I wouldn't have to live in a bottle anymore or be a genie.
For me a positive attitude is so important. Today I was out of clean running clothes, because I have been too lazy to do laundry, but I didn't let that get me down. I just put on an old pair and was good to go. Thinking positively turns disgusting and lazy into resourceful, smart, and environmentally conscious.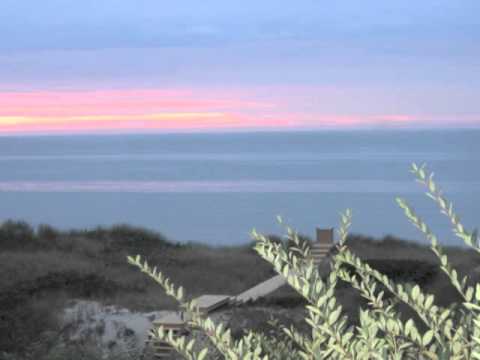 "Inch yourself out of that back line and step into life. Courage. Risks. Yes. Go...."
– Amy Poehler (via astonoha)
When I was in middle school I was really into combining weird ingredients, microwaving them and eating it. My favorite concoction was chocolate chips, butter and brown sugar. I loved it. I had to stop though because, I found out I had high cholesterol. But I recently started to think, what if I kept up this habit? And I would bring in all my ingredients to work and spend like an hour in the...
I think people in commercials are too excited about the products they're selling. It's always, "the best" or "the greatest" or "amazing." That doesn't make me want to try any of this stuff. Where's the mystery? Where's the intrigue? That's why I think it would be better if the advertisers just said the products were "okay" or "alright" or maybe "good?" but in kind of an unsure, questioning way....
I can't afford to buy magazines, which is sad, because sometimes I want to read them for the beauty tips and articles. Then I figured, why can't I just make my own?  Here's my version of Cosmo. -Ads-Lots of them and just when you think you're done with them they're more. -Article about pleasing your man-it's all about him-forget about you. Titled, "Hiding Your Face Makes Sex...
The other day Sephora was offering free makeover sessions in Union Square. I decided to take them up on their offer. I'm really bad at doing makeup, so I figured now was my chance to learn something and get it done by a professional. The guy doing my lipstick was really nice, but I guess we had different opinions about my look. I was going for "angelic" and he was more of the "clown variety."...
Sometimes I send myself emails to reassure and encourage myself. But they kind of have the opposite effect. I often forget I send them and then it's actually first alarming, and then depressing to get a surprise email from yourself with the subject "I love you" and the body saying "everything is going to be okay." 
The other day at work I opened a yogurt container. It exploded, but I thought I had made it out okay, with most of the explosion getting on the floor. I felt lucky. About an hour later I had to go to the bathroom. It wasn't until I had looked in the mirror that I realized I had a large chunk of yogurt in my hair. This was disappointing on many levels. One because, it was gross, and two because,...
I don't like to-do lists. I don't like seeing things I have to do in list form. I find it stressful and I think it looks aggressive. The list is basically yelling at you to do specific things with your free time, it's like a nagging parent. I'd much rather do things by my own accord and be proud of myself for spontaneously doing it. For me, there is no thrill or rush gotten from crossing something...
The other day I was at a bar with my roommate and I saw an old man walking in my direction. I stared at him for a second and thought, "Wow, old people are real buzz kills." Then I felt bad about it, so I smiled at him. This turned out to be a bad choice, because once he shuffled over to me, he patted me on the head and said, "what are you looking at?" He seemed angry. Turns out my first thought...
Whenever people think of the future I feel like they imagine their mind connected to a computer. But what if we're going about it all wrong. What if it's our butts that have all the power?  I'm thinking about becoming a scientist. 
There are still some cleaning supplies I haven't bought for my room, but I don't see the point. A table in my room tends to get dusty, but why would I get a duster or some cleaning spray when I can just blow the dust away using my own breath? This gets rid of it, for a little while at least, and it makes me feel powerful and useful. I have a purpose now and that purpose is to get rid of dust in my...
You go through life thinking you're immune to the power of advertisements. But then you find yourself with platform sneakers, oxblood colored pants, and a closet full of peter pan collar tops that you never wear. Instead they just stare at you, mock you, and remind you of how weak you are. Shopping is fun.
I've never been more aware of the fact that I was single than this past weekend. After being stuck inside during the snowstorm on Friday, the next day I was ready to get out. So I opted to walk around by myself as I do most Saturdays. But the snow created a lot of large, deep puddles. At first I didn't mind stepping in them, but then my feet started to get wet. Then, worst of all, I kept getting...
I went to a club the other night and it cost $30 to get in. I would never in a million years spend that kind of money on a club, but my friend wanted to go so I went to be supportive. Honestly, I think it was the grossest place I have ever been to in my life. Mainly because it smelled like people had just been farting for hours. It's like because it was loud and dark they just felt free to express...
Sometimes when I'm really cold and walking to work, I'll see a dog walking with its' owner and I'll think, "Wow, I'd love to be that dog." But, today I realized that's actually a really sad way to think.
One of my least favorite things is when you're walking behind someone and then you decide you are faster than they are and want to pass them. So you start to speed up, but then they speed up too and you're walking together, side by side. I always feel so weird. What do I do? Speed up or slow down? It's like a secret race, and being extremely competitive I always jog ahead. But I think the way to...
In 2nd grade I was really good at drawing horses. So good, in fact, friends would ask me to draw for them and I was more than happy to oblige. It was a really great time in my life. But my drawing ability lasted only that year. Something snapped and I don't know what it was, but I just couldn't do it anymore. I guess my talents just shifted as I got interested in other things. My classmates and I...
  This peanut butter has been powdered and defatted. It's called "Great Stuff." But I think it should be called "Sad Stuff," because that's what peanut butter without fat tastes like. From now on I'm going to stick to Peanut Butter & Co.  "Smooth Operator." A peanut butter I not only love and respect, but one whose name accurately describes it. 
I moved to New York City a couple of weeks ago and, as a writer, I like to pretend I'm Carrie Bradshaw. A Carrie Bradshaw with little sexual experience. A Carrie Bradshaw who doesn't go out, but instead, gets most of her social interactions by frequenting multiple grocery stores. A Carrie Bradshaw who still hasn't gotten around to buying curtains, so she is forced to get dressed by crouching down...
People say live everyday like it's your last. But I think that's a depressing way to look at life. If I lived everyday like it was my last I would be scared 100% of the time. I would want to be with people 24/7, to need constant attention and care. Which I guess is pretty much how I live my life now.  So I think you should live your life like you have at least a month left. That way you can relax...
A couple of days ago I was walking and eating a sandwich. I started kind of choking but I didn't have any water. So I just kept eating the sandwich, trying to wash the food lodged in my throat down with more food. Obviously that didn't work. But still I kept doing it and kept on walking, pretty much on the verge of death. Then one of those guys selling tickets to a comedy show started...
What Else Al Roker Has Done in The White House
Pooped (in the toilet) Farted (without pooping) Pooped (without farting) (also on toilet) Sneezed and made a small fart Big fart while making a small sneeze Coughed Peed Coughed while peeing (in the bathroom) Accidental pee while coughing (in the garden) Took a picture next to the Lincoln Monument Carried his soiled underwear through the halls until he could find a garbage to properly...
I'm so happy to see the Ikea monkey is being safely taken care of by Anne Hathaway.
My Travel Diary
The Eiffel Tower. Exploring a coral reef. Lake Compounce. Sunset on the beach. Outer space. A waterfall. Heaven. Back to space. The inner chamber of a human heart. A clown cave. Traveling with a friend.
The Dentist
The other day I went to the dentist to get my teeth cleaned. The dentist causes a lot of problems for me, the first being, what do I do with my eyes? Should I keep them shut as I get my teeth cleaned? Should I stare into my dentists' eyes or into the light? No matter what I choose for my eyes, the fact that I'm lying down with someone's hand in my mouth just seems too intimate for me. The...
A conversation with a ladybug
Me: Ladybug, Ladybug fly away home. Your house is on fire and your children are alone. Ladybug: Oh my god, are you serious? 
When I feel upset or discouraged I think back to the Winter of 2nd grade when I continuously licked my lips. They got so incredibly chapped that I pretty much developed a second outer lip, a giant red, dry skin patch, shaped like my mouth, enveloping my real mouth. I don't do that anymore, so I have one lip, so things aren't so bad.
Well, I did it. I finished this pack of seaweed. After reading that seaweed is good for hair growth, I ran out and bought some. People said it was disgusting. They couldn't be around me when I ate it, but I kept going despite their dirty looks and hateful comments. After finishing this pack I have to say I have noticed zero difference in my hair, but I'm not disappointed. I learned something...
    I think I understand myself more after realizing I was once Pepper Ann's younger sister Moose.
Devil Town Revised
Today I was in a bad mood, but then I started to sing that song "Devil Town" (here's a link if you haven't heard it http://www.youtube.com/watch?v=B8Z0PYfcnBk ) This song alone usually makes me feel better, since It reminds me of "Friday Night Lights." But today I discovered something amazing. I simply changed the words from "Devil Town" to "Deviled Egg" and I was transformed. Then I realized I...
For one of my classes sophomore year of college I created Facebook profiles for authors and characters discussed throughout the course. I forgot about this project until the other day when I got this email. 
Response to "The Way You Love Me" by Faith Hill
I don't know why but that Faith Hill song, "The Way You Love Me" has always bothered me. It's been in my head for the past couple of days and I'm still so annoyed by it. I just think her wish is so stupid. So, in order to help me deal with my disdain for this song, I've decided to come up with a response from the male whom Faith Hill is singing to. If you don't know it I've put copied the chorus...
Lessons Learned
Before buying vintage dresses online remember that you are not the person modeling in the dress. You are much shorter. Also, stop buying things online. I know once you get, what you call, "your present" in the mail you forget that you paid for it. But, it's real money you're using. Real money that you don't have. 
I usually hate when people tell me about their dreams, but I had the craziest dream last night. I killed someone in self-defense. This man broke into my house and was trying to hurt my family. First my mom tried to stab him. But she couldn't kill him; she could only poke him. So, I was forced to do it. As he was dying, I looked at him, tears in my eyes and said, "I wish things were different." And...